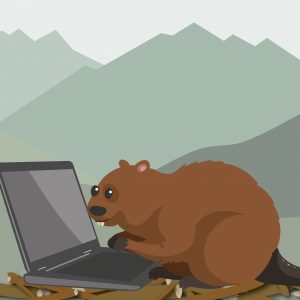 Centered around the theme Wetland Sciences 2021: Adaptation Drives Innovation, the virtual meeting will include opportunities for engagement, including symposia, contributed sessions, workshops, plenary sessions, and space to connect with other attendees from across the globe.
The meeting program will be spread out over the first two weeks of June, on Tuesday and Thursday, to ensure that content is delivered in more digestible segments. All sessions will be easily accessible on-demand for attendees to view at their own convenience. Please save these dates, representing the first and second Tuesdays and Thursday of June 2021: June 1, 3, 8 and 10, with optional workshops on Wednesday, June 9.
We look forward to welcoming you to the SWS 2021 Virtual Meeting in June!
May 16-20, 2022
Location: Grand Rapids, Michigan
More information: jasm2022.aquaticsocieties.org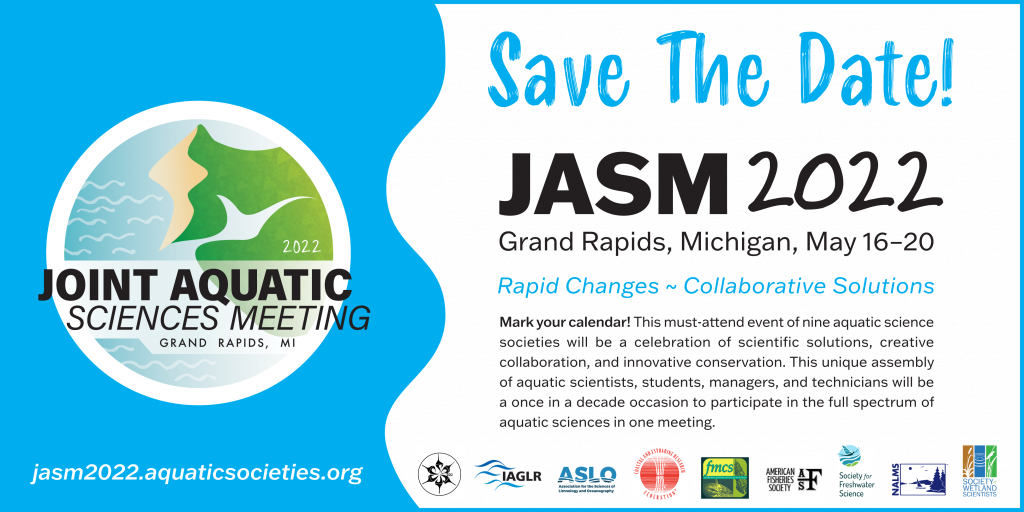 2020 - Virtual Meeting
December 1-3, 2020
---
2019 - Baltimore, Maryland
---
2018 - Denver, Colorado
---
2017 - San Juan, Puerto Rico
---
2016 - Corpus Christi, Texas
---
2015 - Providence, Rhode Island
---
2014 - Portland, Oregon
Joint Aquatic Sciences Meeting (JASM)
---
2013 - Duluth, Minnesota
---
2012 - Orlando, Florida
---
2011 - Prague, Czech Republic
---
2010 - Salt Lake City, Utah
---
2009 - Madison, Wisconsin
---
2008 - Washington, DC
---
2007 - Sacramento, California
---
2006 - Cairns, Australia
---
2005 - Charleston, South Carolina
---
2004 - Seattle, Washington
---
2003 - New Orleans, Louisiana
---
2002 - Lake Placid, New York
---
2001 - Chicago, Illinois
---
2000 - Quebec City, Canada
---
1999 - Norfolk, Virginia
---
1998 - Anchorage, Alaska
---
1997 - Bozeman, Montana
---
1996 - Kansas City, Missouri
---
1995 - Cambridge, Massachusetts
---
1994 - Portland, Oregon
---
1993 - Edmonton, Canada
---
1992 - New Orleans, Louisiana
---
1991 - Ann Arbor, Michigan
---
1990 - Breckenridge, Colorado
---
1989 - Orlando, Florida
---
1988 - Washington, DC
---
1987 - Seattle, Washington
---
1986 - Biloxi, Mississippi
---
1985 - Durham, New Hampshire
---
1984 - San Francisco, California
---
1983 - St. Paul, Minnesota
---
1982 - Wrightsville Beach, North Carolina
---
1981 - Alexandria, Louisiana
---
1980 - Tampa, Florida
---