In June during the SWS 2023 Annual Meeting, we welcomed new members to the SWS Board of Directors. Get to know them below!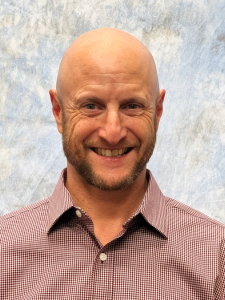 Eric Stein, PhD
President-Elect
Tell us a little about yourself and why you're excited to be the next SWS president. 
I grew up in upstate New York, where I spent most of my free time in floodplain wetlands but have lived in California for my entire adult life, where there are a wide variety of aquatic resources to explore. I have worked for the Army Corps of Engineers, in the private sector, and for the last 20+ years for a regional joint powers research agency. I have been active in SWS since I was a graduate student in the early 1990s and have always loved and appreciated the strong sense of community that SWS has. I have many great friends and professional colleagues that I have had the pleasure to know and work with through SWS, and I believe the society serves a unique role as a critical link between scientists, agency staff, practitioners, and students. I am excited to continue serving the society as the next president to help strengthen the internal and external connections of the society and ensure its relevancy and value into the future. Now, more than ever, the community of wetland scientists and practitioners needs to work together to address the daunting challenges of protecting, restoring, and managing aquatic resources globally. 
What's been your primary focus as a wetland scientist? 
My main focus has been on monitoring and assessment. I have always been interested in how we can most effectively evaluate condition, function, and most recently ecosystem services in ways that capture the important things wetlands do, and to communicate the results in ways that most effectively inform management decisions. 
What led you to become a wetland scientist? 
I grew up playing in wetlands and was always fascinated by the complexity of things happening in these wet spots on the landscape. Wetlands "punch above their weight" in terms of ecological and social importance, and their position at the interface of fully aquatic and terrestrial environments has always interested me. The inherent complexity of these transitional environments makes them challenging and fun to work it. 
What has been or is your favorite wetland to visit? 
There are so many, so I will choose one from my past and one from my present. I love the Seneca Wet Meadows around the Finger Lakes of upstate New York. More recently, I have come to be in awe of Bahia de Quintin in Baja Mexico, where I have been fortunate enough to work.
---
Kai Rains, PhD

Secretary General
Tell us a little about yourself and why you're excited to be the next SWS secretary.  
I am excited to have the opportunity to provide service to SWS as the Secretary General. I have been associated with SWS for many years, benefiting from opportunities for connections, insights, and friendships formed at conferences and enjoying the perks associated with the PWS program. My kids are graduating from college, and I am at a point personally and professionally where I am motivated to give back to SWS. I particularly appreciate that the membership of SWS is professionally diverse and that there is motivation to increase the geographic and cultural diversity of SWS membership. I look forward to contributing to those efforts. 
What's been your primary focus as a wetland scientist?  
I am a Research Associate Professor in the School of Geosciences at the University of South Florida where I co-lead the Ecohydrology Research Group. Our research is focused on hydrological connectivity from ridges to reefs, especially between hillslopes, wetlands, and headwater streams; the roles that hydrological processes play in governing ecosystem structure and function; and the roles that science plays in informing water-related law, policy, and decision-making. We pursue these efforts in a variety of surface-water and shallow groundwater environments, including wetlands, headwater streams, rivers, and estuaries. Our research is focused on the hydrological sciences, but often extends into the ecological sciences and has sociopolitical implications. We have active research programs in Alaska and Florida and have also studied mangroves, estuaries, and high-altitude wetlands in Central and South America. My favorite components of these projects are the portions dealing with soils, roots, and groundwater although I also enjoy landscape level ecology and spend a considerable amount of time working with GIS. Previously, I worked in the private sector for many years as a botanist and wetland scientist in the PNW and Alaska.  
What led you to become a wetland scientist? 
 Wetlands are at the nexus of multiple disciplines which makes them particularly interesting to me. My academic background and research interests have been diverse, but the central theme has been organismal, ecosystem, and landscape response to stress and change. Wetlands are at a dynamic position in the landscape and subject to stress from all sides. This makes them intriguing to study and important to protect. 
What has been or is your favorite wetland to visit? 
I have a special interest in organic soils, stemming from my doctoral research and general fascination with decomposition, so the Alaskan peatlands are an ecosystem I enjoy visiting year after year. I have been working up there since the early 90s and returning feels like heading home. We also take students into the Florida Everglades annually and that is a trip I look forward to, the clinking of mangrove roots like windchimes and the oddly warm slowly flowing water through the sawgrass is really impressive. The most memorable wetland system I have had the fortune to work in, though, was the high altitude paramos of the Colombian Andes. We studied streamflow generation in that region, and I would love to return there. I grew up in Oregon so the cold wet climate and soils of the paramos feel familiar, but the plants are so entirely different, and the landscape is utterly captivating. 
---
Yvonne Vallette, SPWS, SWSPCP

Treasurer-Elect
Tell us a little about yourself and why you're excited to be the next SWS treasurer.    
 I've been an Aquatic Ecologist for EPA for 36 years and have had the pleasure to work in a wide variety of wetland and other aquatic resources throughout the US. While my present work is focused on the Pacific Northwest Region, I've done wetlands related work both in the Mid-West, Atlantic, and Southeast Regions of the US while working for other agencies including the US Fish and Wildlife Service and the Corp of Engineers.  
 I've had the opportunity to work on a wide range of wetland areas including regulatory, policy, research, enforcement and the restoration front of wetlands science. I've been a member of SWS since 1987 and a Professional Wetland Scientist since 1994. I've been proud to serve both SWS and the SWS Professional Certification Program (PCP) at different levels and positions over the years. Being able to serve SWS as Treasurer will help to give perspective on wetland issues and needs not only in the US but on the international front. While the value of wetlands may not be as recognized or appreciated in the US as they used to be, looking at international efforts to promote wetland conservation and research within other countries can help to build the momentum needed to provide the public with a greater recognition of wetlands and the contributions they give to the world.    
What's been your primary focus as a wetland scientist?  
Working in the wetland world for many years, my focus has shifted from spending time in the field learning and gathering data that was used for establishing new assessment methodologies, conducting wetland research, and evaluating potential impacts to aquatic environments to now working towards development of better programs and policies to be utilized by states and tribes to extend the protection and regulation of aquatic resources where federal programs are limited in providing those tools.     
What led you to become a wetland scientist? 
While wetland science wasn't yet a topic of study available during my academic years, these quasi-wet areas were always of interest to me because of the diverse and unique assemblage of plants and animals found in these areas that weren't present in most other landscapes. These marshy/swampy/wet areas were places of discovery and mystery to me as a young nature explorer, so when I had the opportunity, through federal service, to apply my academic training to spend time and energy towards learning and restoring these ecosystems, I was hooked. Wetlands have been a constant in my career, and that interest has also extended into my volunteer efforts as well.  
What has been or is your favorite wetland to visit?  
In addition to working in EPA Region 10's Wetlands Program, I also manage two National Estuary Programs (Tillamook and Lower Columbia River).  Both of these areas are where I have found the greatest pleasure in spending time either as a volunteer or as an agency representative, working side by side with community leaders, educators and the general public promoting and enhancing their awareness of the unique aquatic resources found in these important geographic communities.   
| | |
| --- | --- |
| Columbia River  | Salmon River estuary in Oregon  |