Our section's leadership consists of a team of dedicated students working to promote wetland science inclusion and equity for students of all ages and for the general public.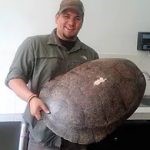 Immediate Past Chair
Contact Information:
As Chair, David aspires to develop a student-led talent and support program which focuses on scholarly, leadership, professional, and entrepreneurial skills and proficiencies. He also wants to highlight growing, productive, and unique student associations and celebrate our successes and failures (which remind us who we are and who we need to be).

As Chair-Elect, Steffanie has worked to develop the student section since its formation. She is particularly interested in increasing opportunities for students to participate in a leadership capacity, especially students of color and other historically minoritized groups in the society. She also hopes the student section will become a home for students in the society, and a resource for members to locate and benefit from internships, education, and career opportunities in wetland-related fields.
As an SWS Student Section leader, Anjali hopes to: 1) increase participation of minority students in the aquatic sciences, 2) improve communication between the society and the student community, and 3) increase retention of students in the society and in the aquatic sciences, throughout their professional career.
Ryan was attracted to joining the Student Section because he wanted to encourage other biology and environmental science students of color specifically to consider wetland science as an avenue for research, career, and other opportunities. He is looking forward to working with the SoSWS executive board to create an effective and engaging wetland science outreach event geared towards students who may be interested in further exploring or understanding what wetland science is, and how to navigate research and career opportunities.

Communications Chair
As Communications Chair, Nadia ensures that social media content is regularly updated to benefit and inform students. She hopes to find new ways to capture the attention of students and get more students excited about SWS. Her main goal is to showcase student work and accomplishments while providing various opportunities and information on an exciting and engaging platform.
Jon is looking forward to furthering opportunities for students to increase their wetland knowledge and provide outreach and education opportunities. He hopes to be able to offer small courses or seminars for students and organize events similar to those at the annual conference for students to gain skills in areas they may not be focused on for their work but would enjoy learning about.
Clay hopes to help the SWS foster an environment that is open and inclusive to new and current student associations. He believes that action at annual SWS meetings, social media coordination, and simple association goals can attract new students to SWS and create an environment that is helpful to young scientists.