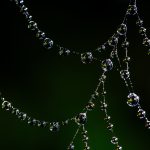 SWS is saddened to hear of Rob's passing and express our sincere condolences.
Submitted by daughter Emily Brooks Dolbin:
Dear Family and Friends,
With heavy hearts, we announce the passing of Dr. Robert Brooks. Rob was a dedicated son, brother, husband, father, grandaddy (dododaddy), friend, colleague, mentor, professor, scientist, and all around wonderful person. Rob was, and remains, a light in our lives.
Rob was taken from us far too soon by a rare and cruel disease, sporadic CJD. We will not dwell on his last weeks, but instead share and celebrate the amazing life he has led. Born in Baltimore, Maryland, Rob loved to explore the woods and waters in his backyard, canoeing, camping, and becoming an Eagle Scout Master. Rob's undergrad was in biology at Muhlenberg College where he honed his rock climbing skills scaling along the sides of dorms and classroom buildings. He went on to receive his Master's and PhD at UMASS in Wildlife Biology where his preferred method of inventorying muskrat populations was by reaching blindly into submerged burrows with his bare hands. He then moved to his 38 year career at Penn State, helping countless students along their journeys. Rob also enjoyed a combination of good scotch, classic rock, and collecting antique tools, all while talking about wildlife and his list of ever growing house and Maine projects.
We would say Rob went out of his way to help people, but no one was ever "out of the way", people were the way. Rob always made people feel included and always helped those who asked (including those who didn't even know they needed help).
Rob was ever passionate about water. As you think of Rob, you will see him in the dew drops on a spiderweb, you will see him in the sparkle of your whisky ice, and you will see him in the gentle ripples of a pond.
Rob would want you to enjoy every moment of life, and to help others you encounter on the way.  In honor of Rob, we ask that you go into the world with a full heart. Whatever your passion, share it with the world. With knowledge, patience, and love, you can inspire. Plant a tree, take a photo, hug a friend. Carry on his kindness as you move through the world, and he will be forever with us.
With much love,
The Brooks Family (Becky, Benj, and Emily)